Stone Lace Rocks JD's Halloween Party!
October 30, 2021 @ 9:00 pm

-

October 31, 2021 @ 9:00 pm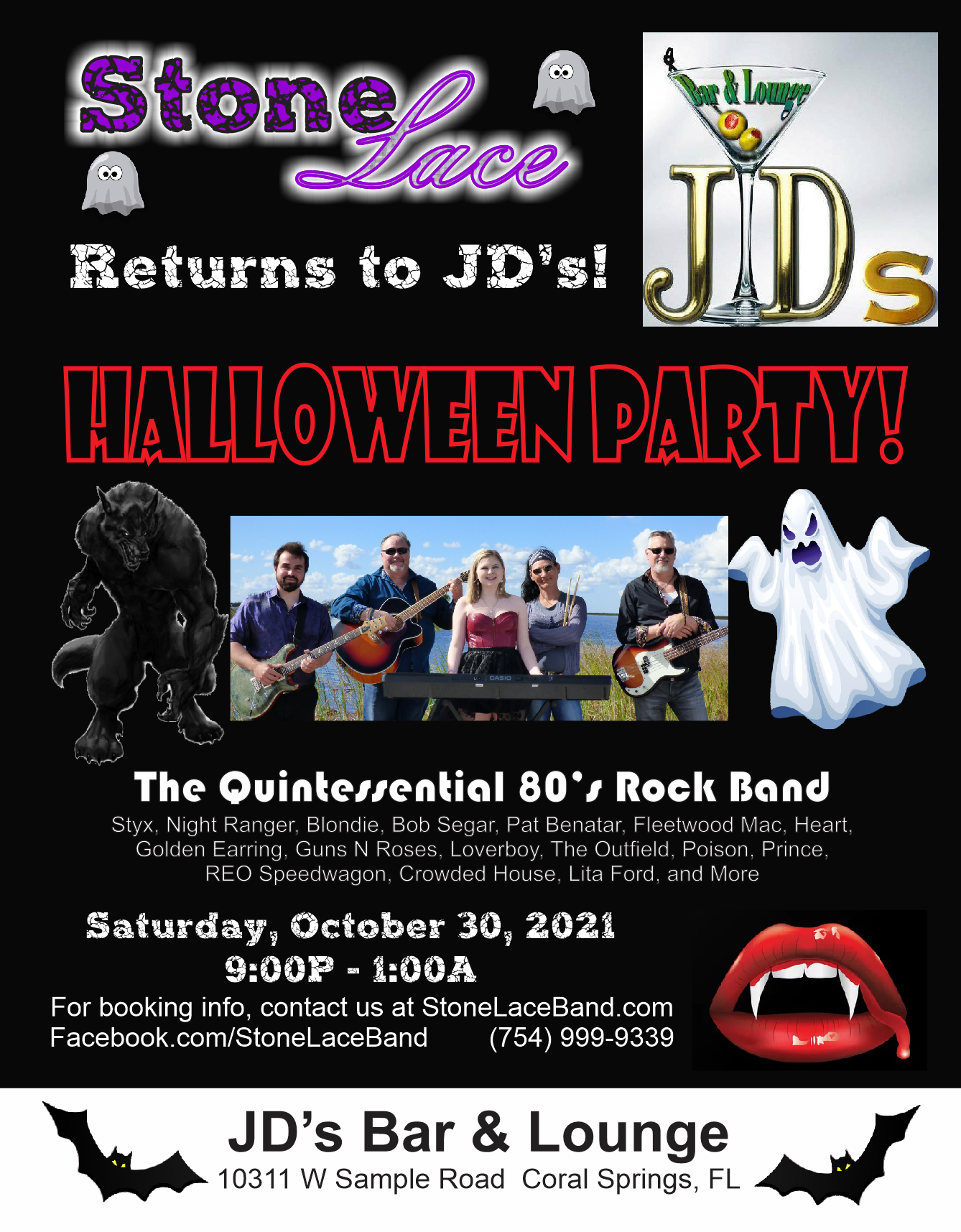 It's Halloween weekend, and your QUINTESSENTIAL PARTY ROCK BAND is at JD's to rock out with you! Hailey's already working on her costume, so put on your best Halloween threads and come join us!
Fronted by the father-daughter team of Hailey and Jim, we showcase vocal harmonies like no other. As an added bonus, most of our members play more than one instrument, so we can mix it up, and never have a boring show.
But enough about us. What do we play? Our catalog includes a wide mix of music from the 70's to today, as well as Southern Rock and even Country! We cover artists from Fleetwood Mac to Guns N' Roses, Stevie Wonder to the Gin Blossoms, and Pink Floyd to Blondie. With our wide variety, we are guaranteed to play what you want to hear!
Come see us at JD's – you will not be disappointed!