Jim Ezzell – Manager, Vocals, Bass, Guitar, Synthesizer, Sound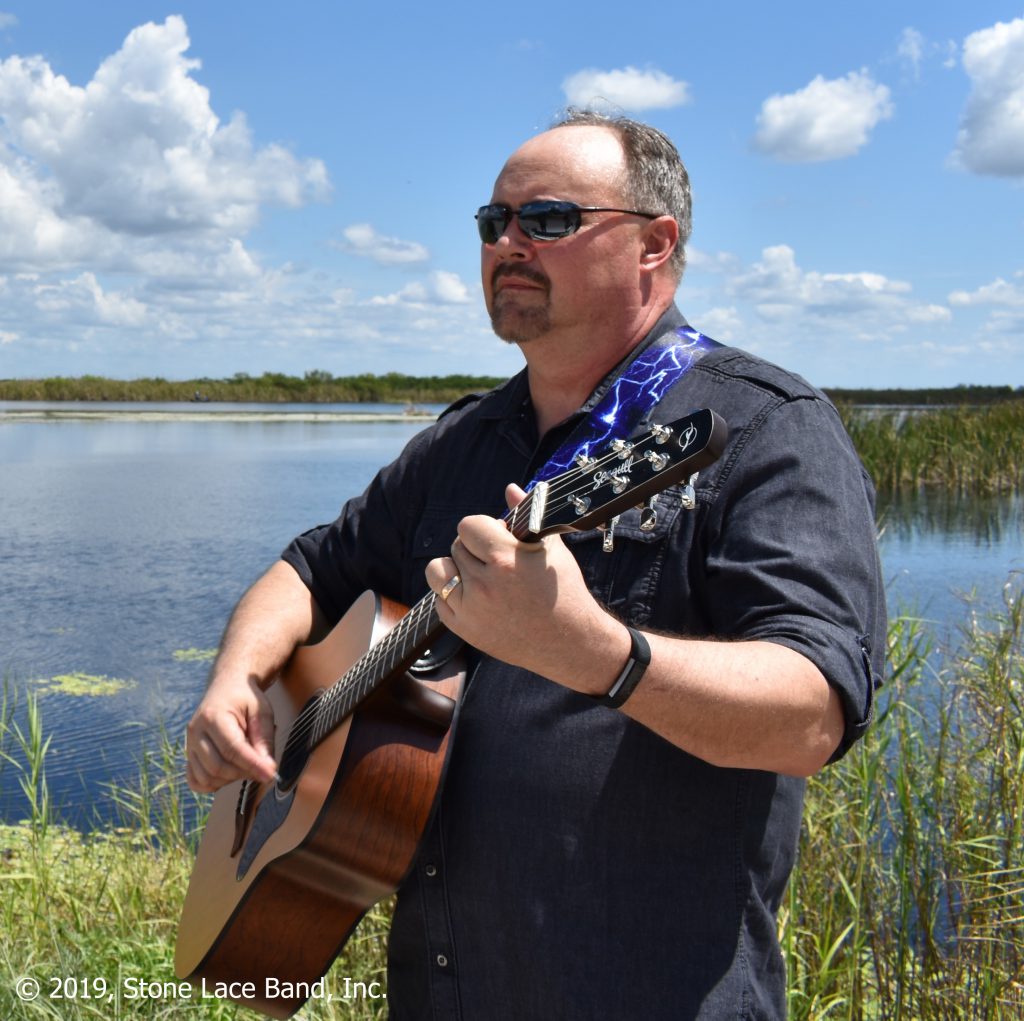 Jim has been singing since he could talk, and even sang at his own wedding! The 80's were a major factor in shaping his musical expertise, with bands like Foreigner, Bon Jovi, Billy Joel, Bob Seger, and even James Taylor being major influences. Growing up in the south also led to an appreciation of Southern Rock, with Lynyrd Skynyrd and Blackfoot, but country music brought out his fascination with harmonies – bands like Diamond Rio, Little Texas, and even Alabama. This brought out a real appreciation for bands like Boston, Kansas, and the Doobie Brothers!
He has worked with several bands over the years in one capacity or another, and is passionate about music. This love has been passed down to his daughter Hailey, our female vocalist and keyboardist.
Jim runs Karaoke shows in his spare time, and also performs with Hailey in their Duo project, Sentimental Street.
---
Hailey Ezzell – Vocals, Keyboards, Bass, Guitar, Drums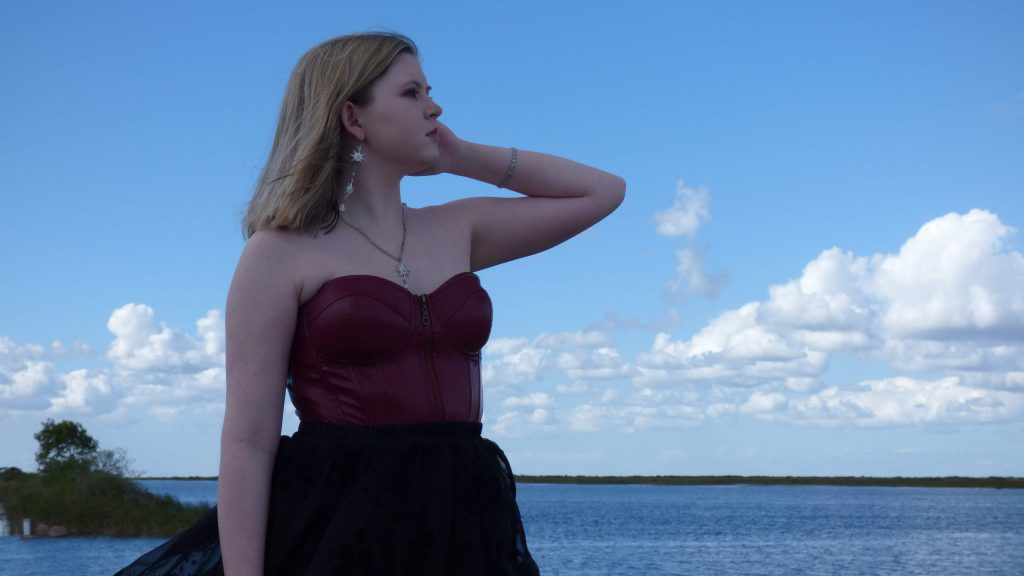 Our youngest member, Hailey believes that the best music was made from the 1960's to about 1997, and the new stuff just isn't as good, except maybe Halestorm and Evanescence. Not only does she have a huge vocal range and the ability to scream on key, she also plays 5 instruments and wants to learn more. She even manages a mean Christine from Phantom of the Opera, when the mood strikes her.
Her influences range from Steely Dan to the Barenaked Ladies, and include acts like Pat Benetar, Tom Petty, Stevie Nicks, Guns 'N Roses and more. With her father, they harmonize on anything they can, and are constantly trying new things.
Hailey has recently been seen running Karaoke shows, and also performs with her father Jim in their Duo project, Sentimental Street.
---
Felipe Louro – Lead Guitar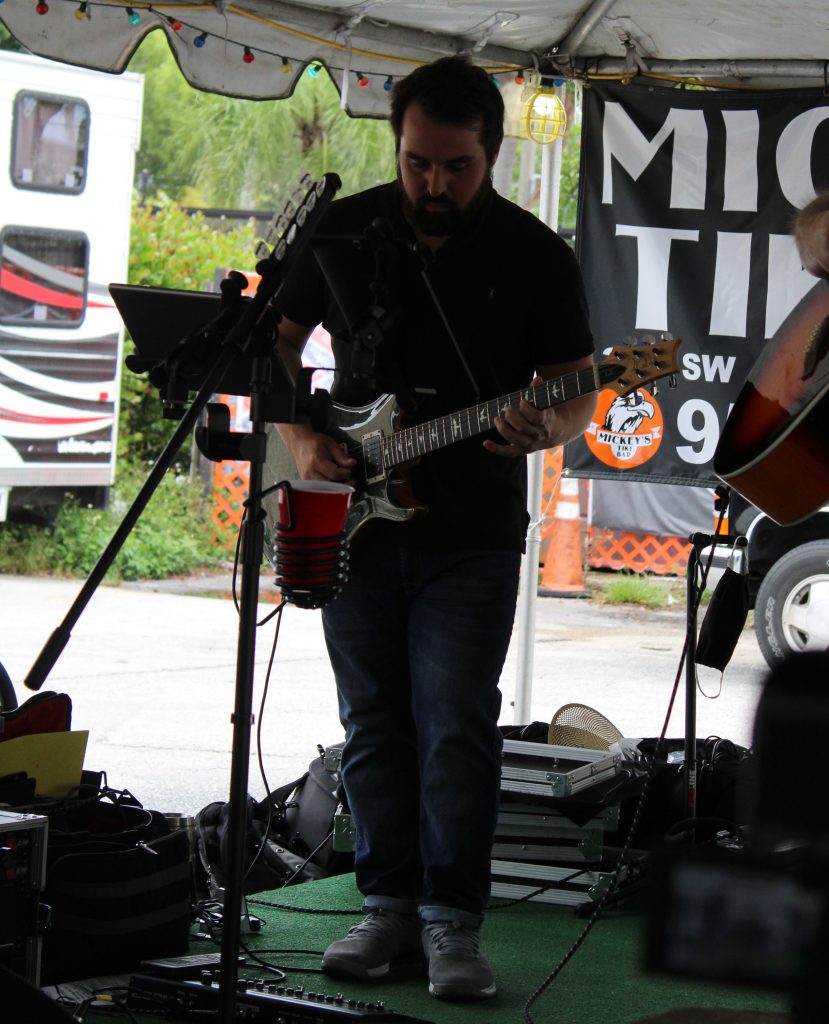 Felipe is our lead guitarist, and the things he can make that guitar do are simply amazing! Whether it's a long soulful blues solo on "Little Wing", or a note for note recreation of "Purple Rain", he can make you feel every note and bring tears to your eyes!
---
Harley Tipton – Drums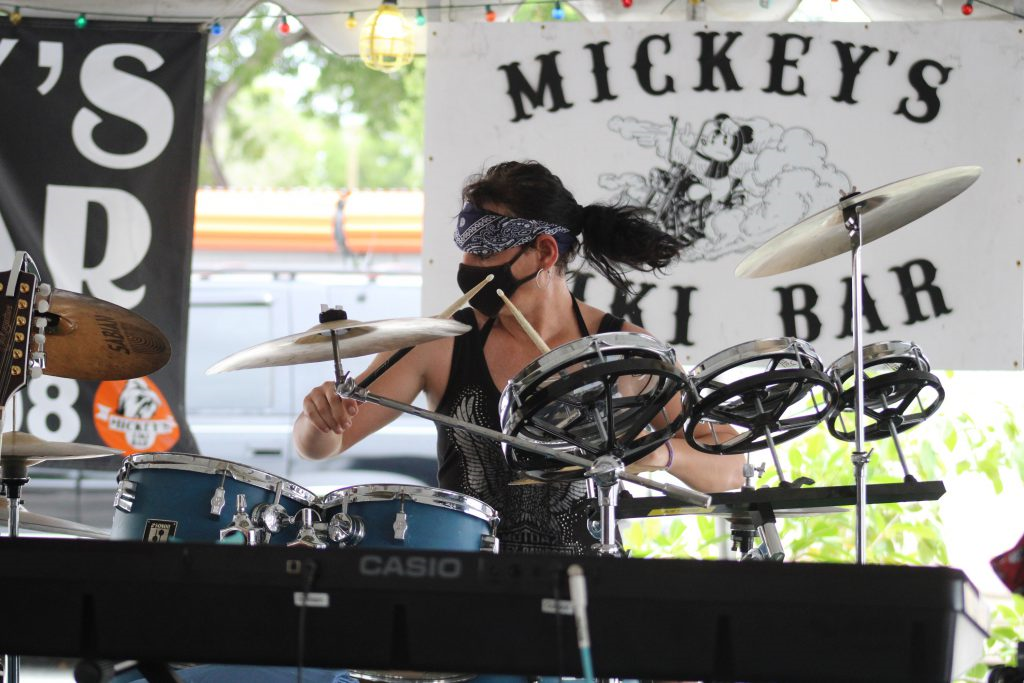 Harley is our drum master, and the newest member of our band! With a fantastic following of her own, she has really added a lot to the experience. While others may step in from time to time, it's Harley who keeps us in time.
Harley started playing drums at the very young age of 4. Her father was a professional drummer in Columbus, Ohio and she filled in as a guest drummer with his band at various family type events when she was only 10 years old. In the beginning, she played by ear, but at the age of 13 she began her music education as a percussionist. After High School she went on to play professionally with a country band for 9 and a half years as one of the top grossing bands in central Ohio. When she was 34 she became a percussion instructor for a local high school marching band in Ohio.
Her musical influences in 80's and 90's Rock are Aerosmith, Poison, Soundgarden, Metallica, Stone Temple Pilots, Rush, and of course (who doesn't love) Styx. Her Country influences would be Sara Evans, Martina McBride, Tim McGraw, Rascal Flatts, Alan Jackson, and Travis Tritt, just to name a few.
In 2018, Harley moved to South Florida where she has entertained crowds at local venues via open jams, special guest performances and now is finally "home" with Stone Lace.
---
John Garnecki – Bass, Backup Vocals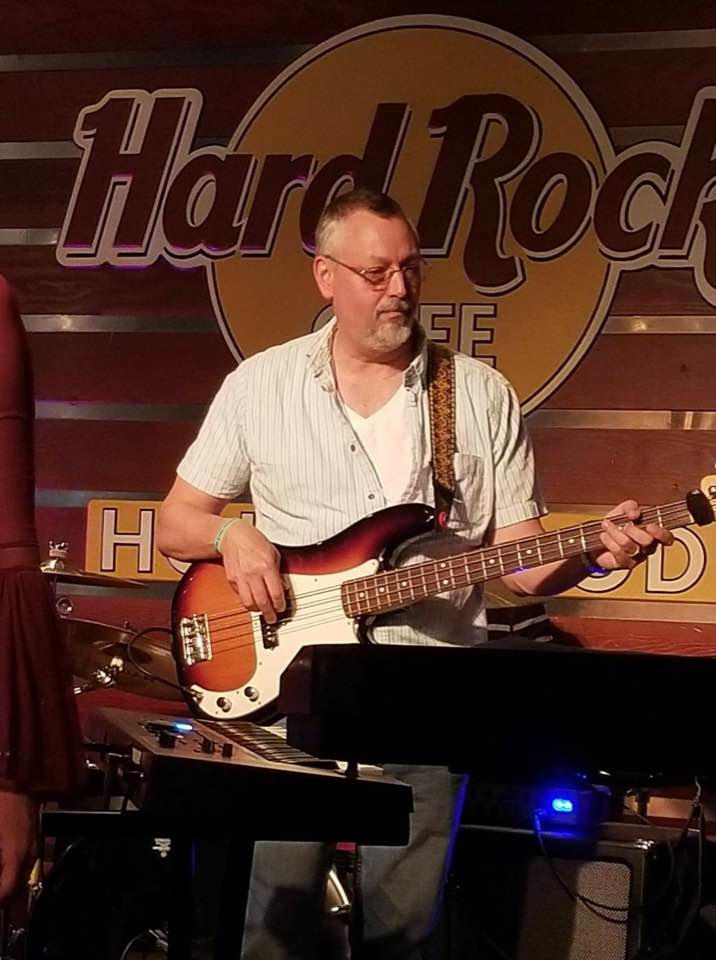 Last but certainly not least, John is our bass guitarist.
John is a connoisseur of classic rock, citing music from the 60's through the 80's as being his favorite. When it comes to bass, his inspirations are Jack Bruce of Cream, John Paul Jones, noted local bassist Andrew Musselman, and metal giant Lemmy Kilmister.
While he may have started late in life, he is no novice. In fact, John is a well versed performer who has played over 100 shows and plays whenever he gets the chance.
---